Thank you for contacting Stallion Roofing & Solar Solutions, a representative will contact you shortly.
CERTIFIED CONTRACTORS
From Stallions Solutions, you get fully licensed and insured roofing contractors for your safety. They are all expertly screened for your protection and trained for doing the necessary repairs to your roof.
LOCALLY OWNED
Servicing all of mid-Texas. We not only serve our customers but our employees and their families who are local residents themselves and depend on us and their colleagues to do right every day.
Welcome To
Stallion Roofing & Solar Solutions
---
Stallion Roofing & Solar Solutions is a family-owned and operated roofing & solar company. We've been repairing and replacing roofs in the Houston metro area for many years. We repair & replace residential roofs and work on townhomes, condos, and apartment buildings. Based in Cypress, Texas, Stallion Roofing & Solar Solutions is a credentialed and insured roofing & solar company.

When you choose Stallion Roofing & Solar Solutions to design your roof and or solar system, you gain the advantage of having a Shingle Quality Specialist & Master Shingle Applicator designing your roof system and components.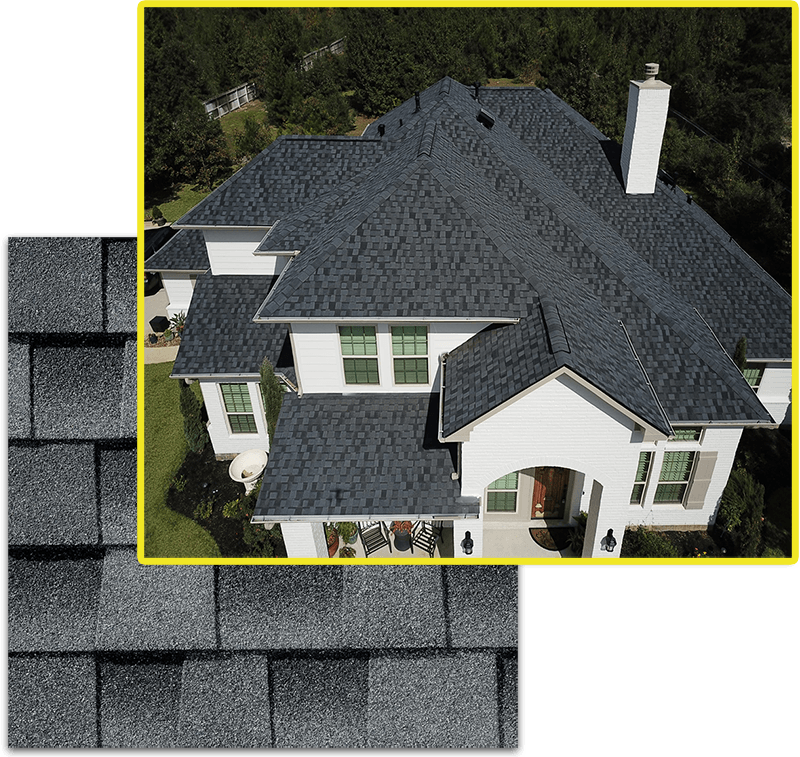 Our Services
We strive to provide reliable residential roofing repair and replacement services. A quality roof is an essential piece of your home, as it keeps your family and belongings safe. All of our work is guaranteed. When you work with us, you can rest assured that your roof is getting the quality service it needs.
Our team at Stallion Roofing & Solar Solutions is here to give you the best quality roof available. We do our gutter and roof repairs with the finest professional materials. We are well known and trusted in the area and make it a priority to provide our neighbors with excellent service that they can rely on.
Many Colors and Styles
We offer a wide array of residential and commercial roofing material and carry many of the brands you know and trust
---
Quick and Efficient
Quick efficient home improvement services for residents and property owners
Our Reviews
starstarstarstarstar

Stallion was easy to reach and we were able to schedule an inspection the very next week. Brian was quite courteous and professional. They performed the maintenance and repairs in the same day at a very reasonable price.

Kristin C.
starstarstarstarstar

Stallion Roofing did an excellent job inspecting my roof after a hail storm. He was on time, professional and honest. I highly recommend.

Jana C.
starstarstarstarstar

Anyone that can turn this Harvey flood victim kitchen on the left to the amazing beauty kitchen on the right is a miracle worker. It is a mistake to pass this contractor up. You will regret it!

Cathleen S.
Project Portfolio
Our Projects
To find inspiration for your next residential project, we encourage you to look through our gallery of completed projects to get inspired!